Newsletter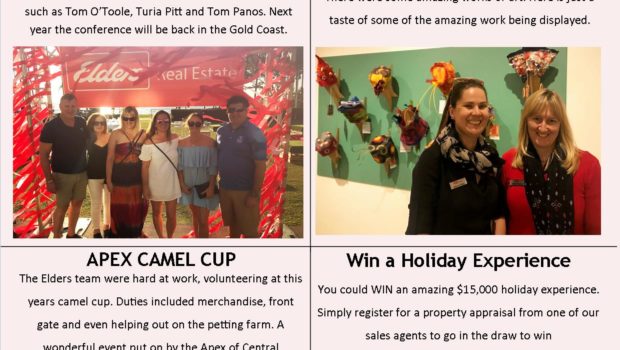 Published on September 1st, 2017
Elders Real Estate Newsletter
Spring in Alice Springs is always a fantastic time of the year, especially in Real Estate. The winter months are generally quiet but not for the team at Elders Real Estate. It has been a very busy but rewarding time which we will continue to see through to the next quarter.
Here is a copy of our September Newsletter.
If you would like to stay up to date with our newsletter, new property releases, price changes etc, email alicesprings@eldersrealestate.com.au and we can add you to our database.
Click on the link below to open newsletter
Newsletter-1st-September-2017