Jo-Anne Pulsford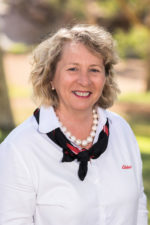 Senior Sales Consultant
Determining that it was time for a fresh challenge, Jo-Anne commenced with the Elders Alice Springs Team in 2013. Her motto however remains the same "Happy to Listen, Ready to Act".

Although pleased with receiving a number of real estate awards, Jo-Anne believes such accolades are irrelevant to potential vendors or purchasers. She believes the focus in real estate has to be on listening to the client that is talking to you right here, right now and providing them with an honest and professional level of customer service

Having made Alice Springs her home in early 1987, Jo-Anne has a dedication and passion for the Centre that shows in her extensive understanding of the property market and its local trends.

In accepting that life cannot be all about work, Jo-Anne is actively involved in the Alice Springs Running Club, the Triathlon Club and is on a number of other Committees. She has also been a proud Red Cross Blood Donor since 1978.

Are you are seeking a real estate agent that will listen, recommend, act and communicate?
Jo-Anne's invaluable experience in sales makes her then the perfect choice to look after you.
08 8950 3200
08 8952 1819
0419 810 129