Lindsay Carey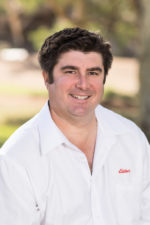 Senior Sales Consultant
Lindsay is a local boy who has lived in Alice Springs for most of his life, and is well connected with in the community. Before entering real estate Lindsay lived abroad for 5yrs which he found that to be an eye opening experience, and made him realise that there is no place like home. He is a friendly, approachable person, and will give you honest and reliable information. He is an enthusiastic agent and will work very hard to maintain a high quality service in order to achieve the maximum results. Lindsay has a strong will to succeed, in a relaxing but caring and professional manner.



Winning the 2010 Achievement Award in the Northern Territory and backed up by being a National Finalist in 2011. Awards are fantastic achievements but the real rewards are assisting people in either buying or selling there prized possessions



When it comes to selecting an agent to assist you with your real estate needs, choose an agent that will keep you always well informed, and rest assured by allowing Lindsay to market your property he understands that your goals are his goals.


08 8950 3200
08 8952 1819
0439 034 711
Lindsay's Awards

2010 Achievement Award in the Northern Territory

REINT 2011 National Finalist Awards for Excellence